Following in the momentum built by the Nude Art Photography Festival in France, I was contacted by the organizers of the Bucharest PhotoFest. I was invited to exhibit my 'Twisted Flesh' series and do an art talk about my process and working with the human body.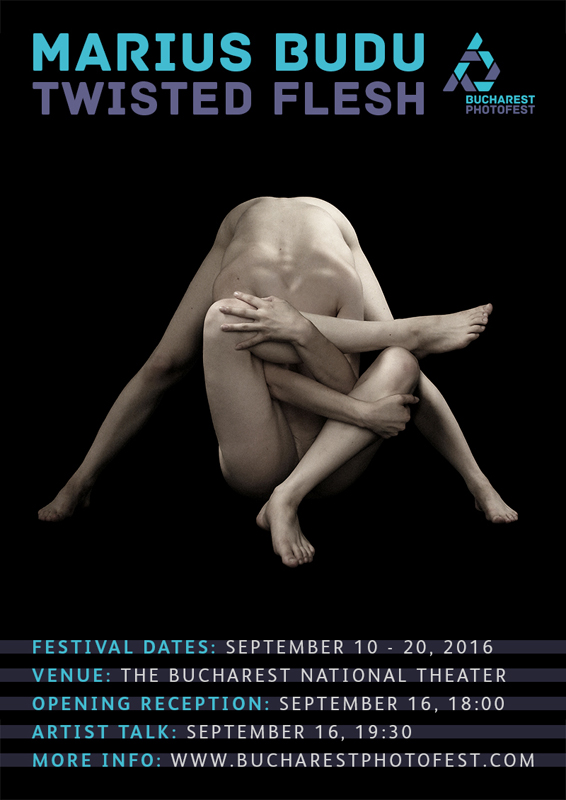 A driver took me from the airport to the National Theater where the main exhibitions where taking place and I was greeted by the festival director, Ionut Trandafirescu. My pieces had already arrived and were waiting to be hung.
The opening night was very nice, I did an introduction about the project's journey from it's inception until the present exhibition and then enjoyed spending time talking to people and exchanging ideas afterwards.
During the art talk I spoke about working with the human body as a medium for art and used 'Twisted Flesh' as one of the case studies. I explained both, the conceptual and practical aspects of my process and was very glad to have a very receptive and engaged audience.
Overall, this was a great experience and I really enjoyed meeting the organizers and the other participating artists. There was a real sense of comradery from the get-go and I felt like I was with family the whole time.